If you want people to be able to click on your wedding registry, or you've set up a digital RSVP, or you want to share important information about directions and accommodations (or you just want to show off some pics of you two looking damn cute), a wedding website can be pretty helpful!
The problem is that URLs are a bit clunky, and some might argue they don't belong on a formal wedding invitation. A great solution is an enclosure card, that you insert with your invitation suite, that directs guests to visit, while keeping the invite clean and classy.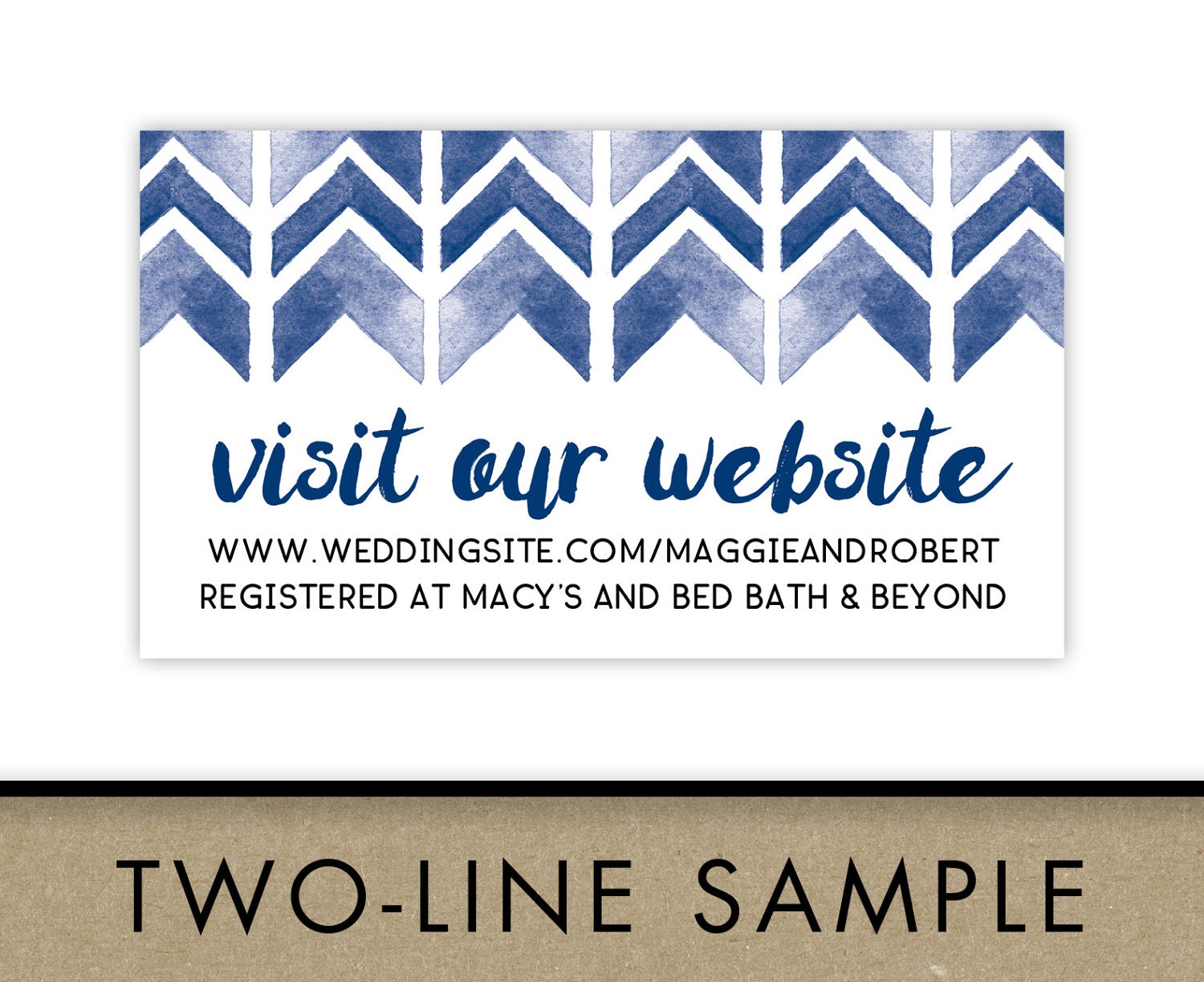 There are several options for wedding website cards in the shop, and this is the most recent addition. This navy watercolor chevron design can be changed to the color of your choice, and this card is available with one or two lines at the bottom.
If you have questions, suggestions, or you're ready to order, get in touch, and we'll get started!
Cheers,
Melissa